January 2022 - Thank you Nashville Voyager Magazine!
I'm extremely honored that the Nashville Voyager chose to interview me for the "Inspiring Stories" section of their magazine. I got to talk about two very important things that I'm passionate about, singing and teaching. This interview means so much to me and I hope ya'll have the chance to read it!
https://nashvillevoyager.com/interview/conversations-with-melissa-ann/
---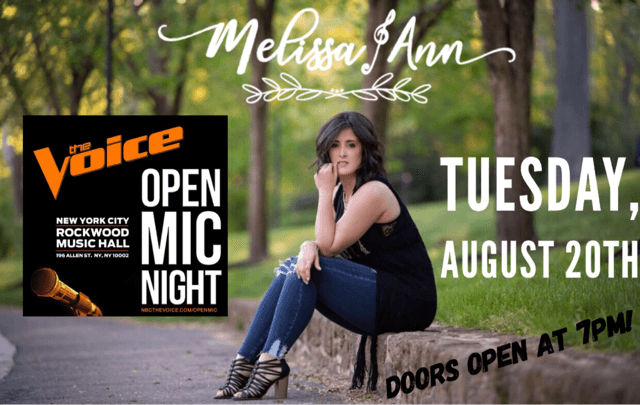 August 2019 - THIS IS THE VOICE!
I am extremely humbled and excited to officially announce that I have been invited by
The Voice
to be a featured performer for their "Open Mic Night" on Tuesday, August 20th in New York City!!!!
Here is what you NEED to know:
- It'll take place at the Rockwood Music Hall in NYC
- Doors open at 7PM
- It is free to enter, however you must be 21 and older
- I'LL BE OPENING THE SHOW!!!
This amazing event will be filled with live music from extremely talented singers so it's a night you do NOT want to miss! It would mean the world to see you there! I'M SO EXCITED!!
---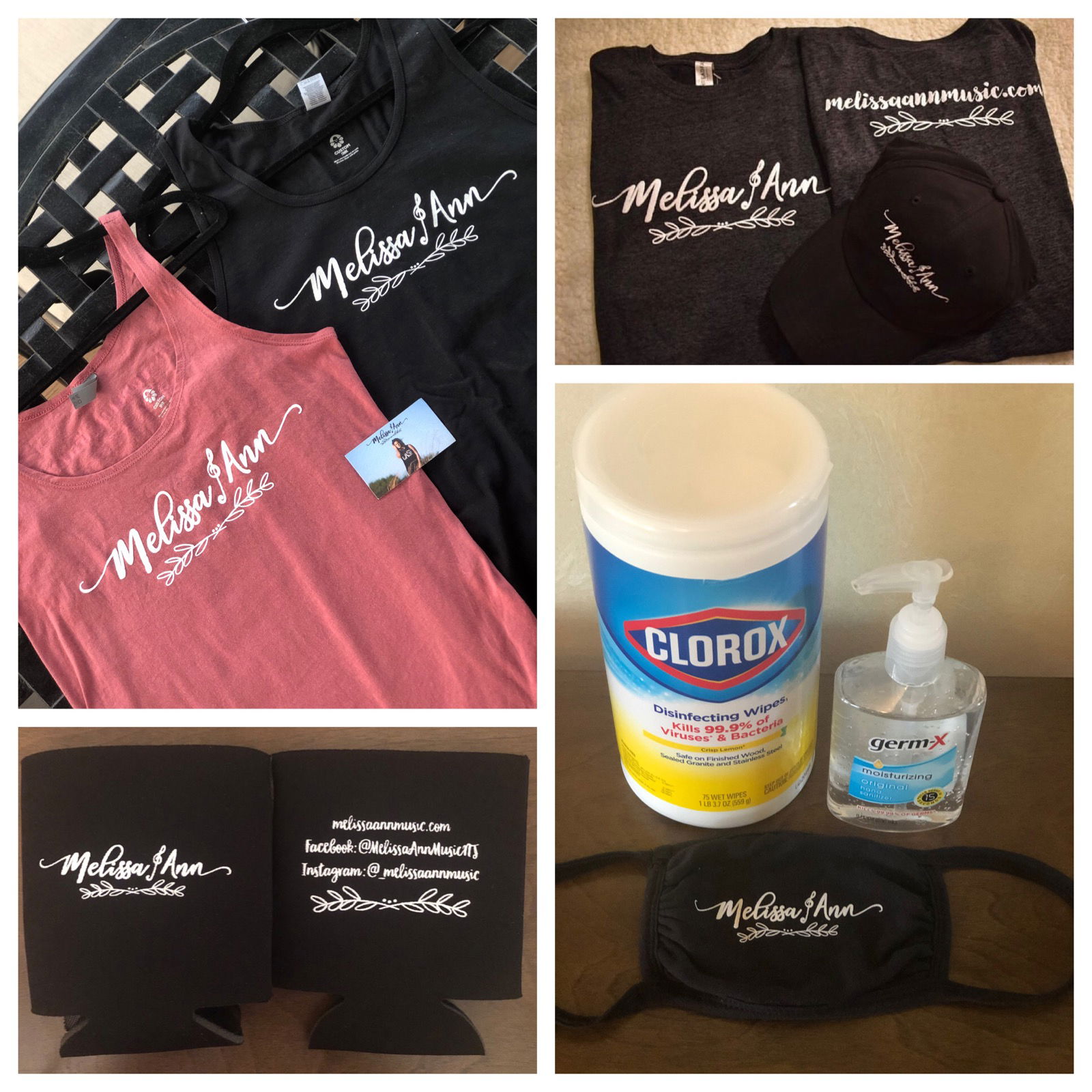 March 2020 - COME AND GET EM!
I can officially announce that you can now have your very own "Melissa Ann" merchandise!!! There are hats, tank tops, t-shirts, AND masks available (more merch will hopefully be coming soon!) You can message me below if you are interested. I will also have them with me at all of my performances!
Hats - $25
T-Shirts and Tank Tops - $20
Masks - $15
Koozies - $12
Looking for more?! Head over to my official merch store:
https://www.bonfire.com/store/melissa-ann-music/
---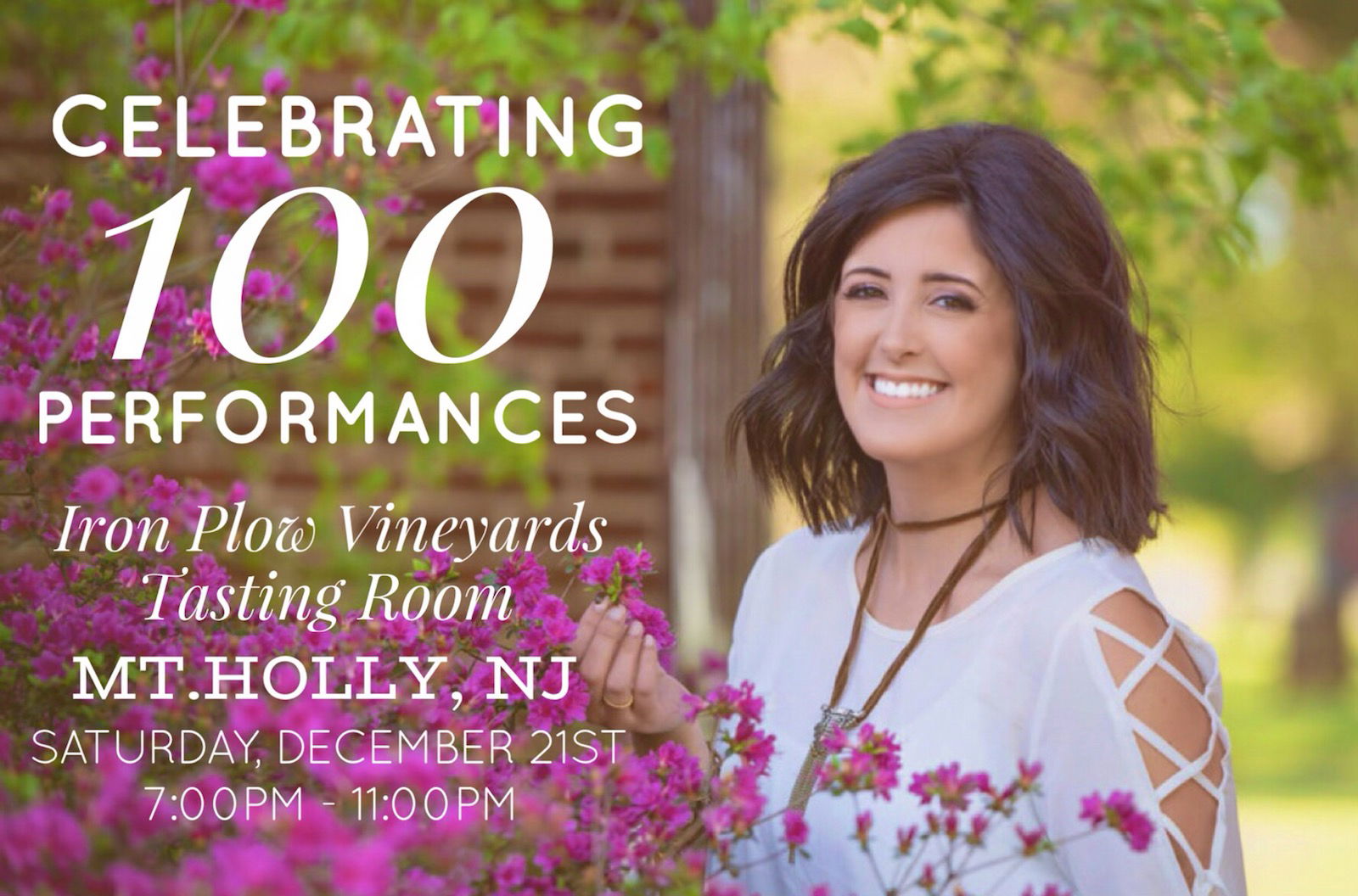 October 2019 - CELEBRATING 100 PERFORMANCES IN DECEMBER!
100 performances, I can't believe that's true. In the end, it's all because of
YOU!
Your support and love has meant more then you will ever know. To say that I have been blessed since beginning this crazy country journey is an understatement. I have performed at many wonderful venues and met many friendly faces along the way that helped make each performance one to remember. I hope you can celebrate with me on
Saturday, December 21st
at the Iron Plow Tasting Room in Mt.Holly, NJ! Cheers to 100 more!
---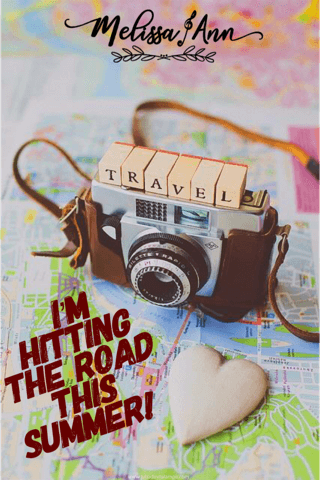 May 2019 - ON THE ROAD AGAIN!
I'm so excited to announce that not only will I continue performing in New Jersey and Pennsylvania, but I have been invited to perform out of state in
Maryland, Tennessee, Virginia, and Delaware!
Will I be coming to a city near you? Take a look at my schedule below for more information about these incredible venues and more!
---
August 2018 - THANK YOU RVNTV!
I would like to say a special thank you to RVNTV and the Mid-Day with Dana crew for asking me to appear on their show! I had such a great time and I hope to be back soon! If you missed the interview, scroll down to my videos and take a look!